What happens if you don't prepare yourself thoroughly enough for an interview with a world star like Adele? This is exactly what Matt Doran had to find out.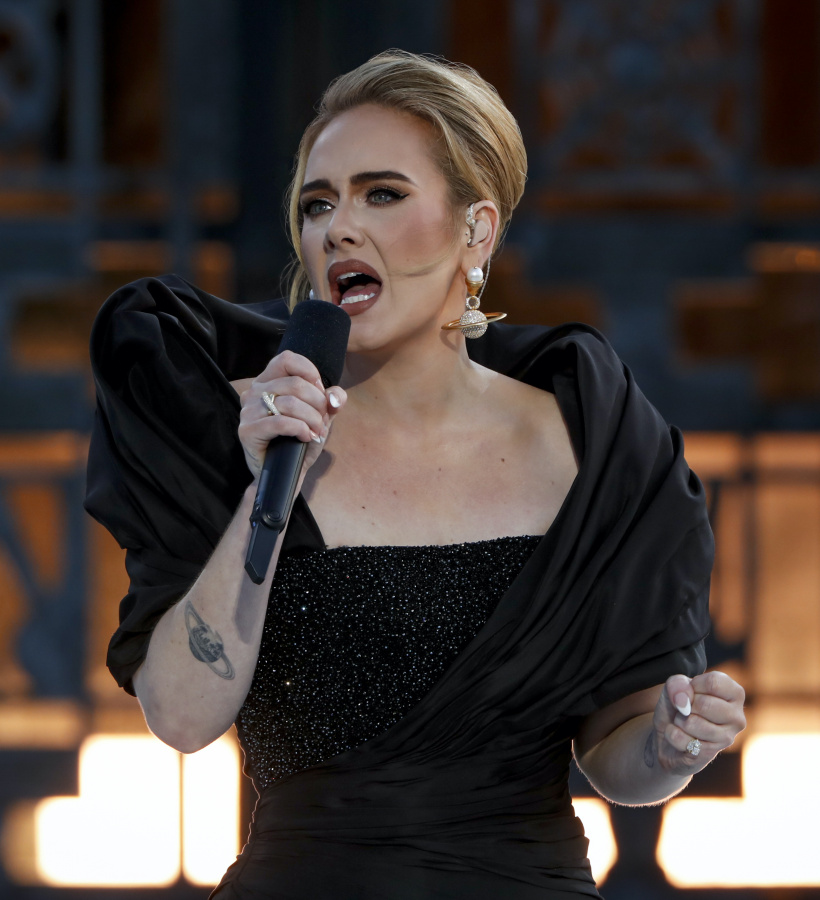 Dominates the world
Adele fans had to wait six long years for another studio album and were not disappointed in the end: On Friday, November 19, 2021, "30" will be released and with the track 15 first-class songs, which shortly after the drop in the top 25 of the worldwide Spotify charts were hit. The British singer was so successful that she was forecast to sell around 800,000 copies within the first week. If the numbers are correct, the "Easy on Me" interpreter will kick the reigning King of the year 2021, Drake and his CD "Certified Lover Boy" from the throne.
Adele dominated the single charts of the Swedish streaming portal on the day "30" was released: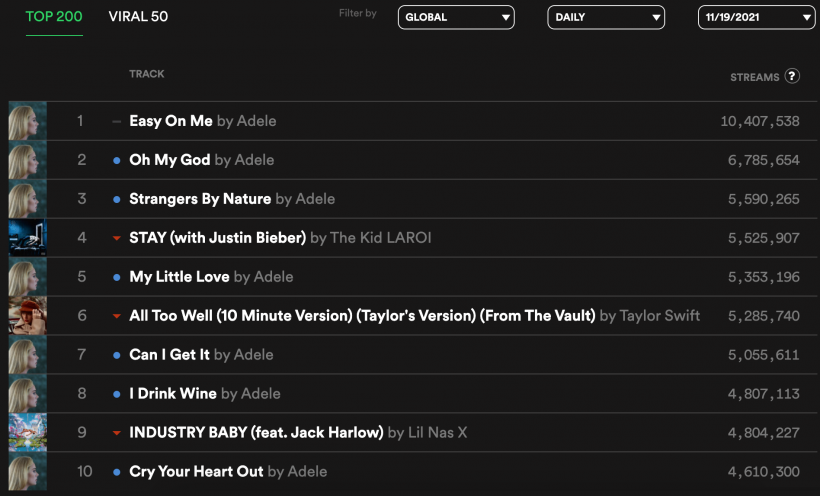 No preparation
Of course Adele tried to take her fans behind the scenes of the album "30" and gave various interviews to promote the work properly. But what happens if one of the reporters does not prepare properly and the exceptional British talent disappoints during the interview?
We can answer exactly this question with the latest example from Matt Doran: The journalist flew specially from Australia to London to talk to Adele and ask her questions about her release. The scheduled 20 minutes turned into half an hour at the end, the British woman seemed to feel that she was in good hands and wanted to know whether the reporter would be impressed with her album. The Australian replied that he hadn't listened to "30", whereupon Adele cut off the interview the same second. But that's not all: every single question, every word of the British musician was not allowed to be broadcast and was blocked by her management …
Serious mistake
How could something like this happen? As the British "Daily Telegraph" would like to have found out in the meantime, the Australian did not read through all the mails and therefore did not see the link which contained a pre-release version of the album "30". Matt Doran also ensured with that interview that Sony canceled the one million dollar contract with his employer and was suspended by Channel 7 in the end itself.
In addition to the Adele interview in London, the Australian broadcaster was also deprived of the rights to Oprah Winfrey's "One Night Only" conversation with the artist.
Two weeks have passed since the suspension, so Australian listeners can again listen to the "Weekend Sunrise" presenter and journalist Matt Doran on the air. Has he listened to the fourth studio album  "30" to this day? The Australian has already published an apology via Instagram …