Although the "30" interpreter is currently breaking all of Drake's records, she can still call him a friend and keeps asking him for advice.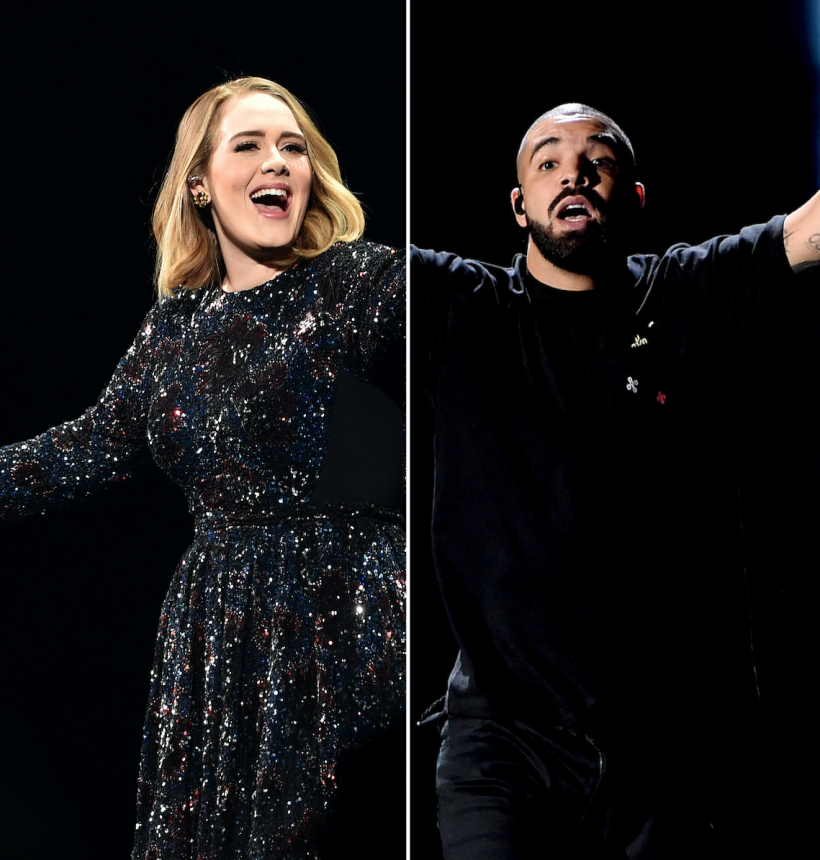 Friend or foe?
Anyone who earns millions with their voice, is recognized by fans in the most paradisiacal places in the world and celebrates one number one hit after the other had to quickly learn that not everyone is up to good intentions. Instead, many people want to enrich themselves with the success and try to sneak into the life of the superstar without attracting attention. But Drake, Taylor Swift, Ed Sheeran, Adele and Co. have already learned from their mistakes and only maintain close friendships with their childhood loved ones and like-minded people.
Friendship with Drake
The Canadian superstar Drake, for example, supported Adele during her CBS special "Adele One Night Only" and called her "one of my best friends in the whole world". And the exceptional British talent returned the words of praise and spoke publicly about the Canadian for the first time in the "Spout" podcast.
"We definitely confided in each other… I talked to him about how I wanted to do things. He's great, he's really great, "Adele said, adding that she chatted with Drake on the phone before the release of her fourth studio album," 30 ". "We talked about our music because we released tracks during a global pandemic like no one has done before. We always talk about our work and give each other our opinions and stuff. […] He knows what it is like to want to be yourself and that is one of the reasons why I love being friends with him. He decides everything for himself and at times it can be overwhelming when you have to make sure you keep an eye on everything. "
Adele went on to add: "We are a dying breed. We were about ten [superstars]. You know, I don't think there will ever be so many of us at the top doing it the way we did … We were musicians before all of the streaming services, before the social networks. Not like, 'You have five seconds to talk to me. Otherwise, piss off! ' We're old school. I can tell him [Drake] something and he won't judge me for it. Do you understand what I mean? So one of the greatest gifts of my entire career is having access to someone who is in the same situation as me. "
No rivals
Before Adele released her album "30", she had given Drake a few tracks and got his opinion. The Canadian also sent her snippets from his number one album "Certified Lover Boy" and "loved" all of the sounds.
Will Drake still be so chilled when he looks at the stats for the most music sales in 2021? So far, his LP "Certified Lover Boy" was the reigning number 1 with around 613,000 copies sold in the first week, but now Adele seems to be more than overtaking him with "30". Rumor has it that the British will bring over 800,000 works to the fan in the first seven days and will therefore leave all other acts by the wayside in 2021 …