The rapper made it into the annual review on TikTok with two tracks and was named the most successful German act.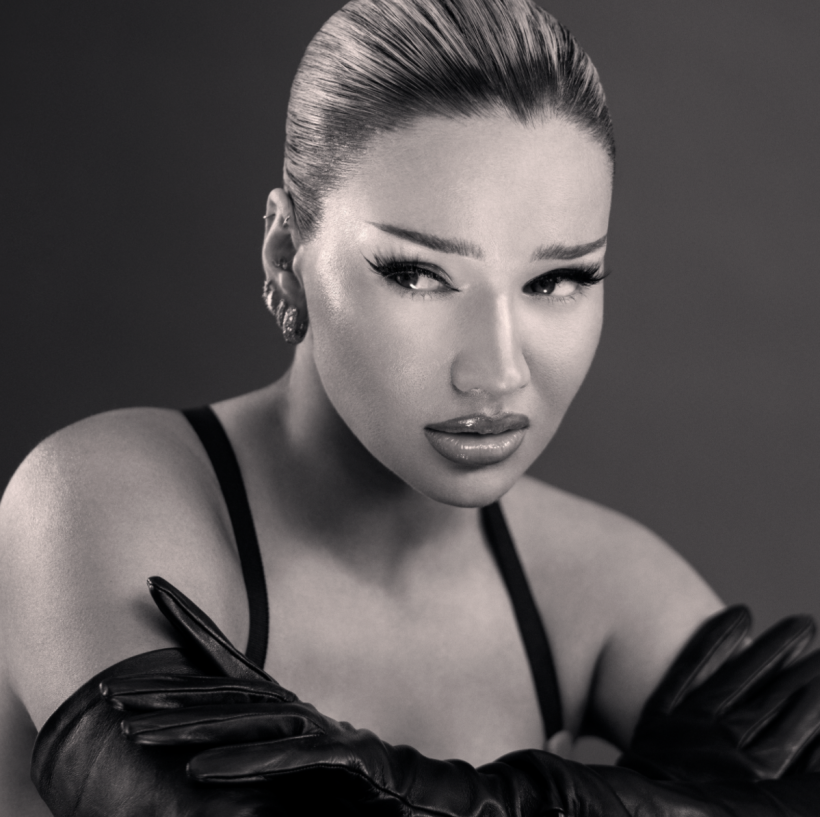 What a success
As the year 2021 draws to a close, various tech giants published their reviews. Spotify, for example, named Bonez MC the most streamed German act of the last twelve months, while Shirin David was able to prevail on TikTok. At least that was confirmed in a press release which named the "We Love" interpreter the most successful artist in Germany, Austria and Switzerland.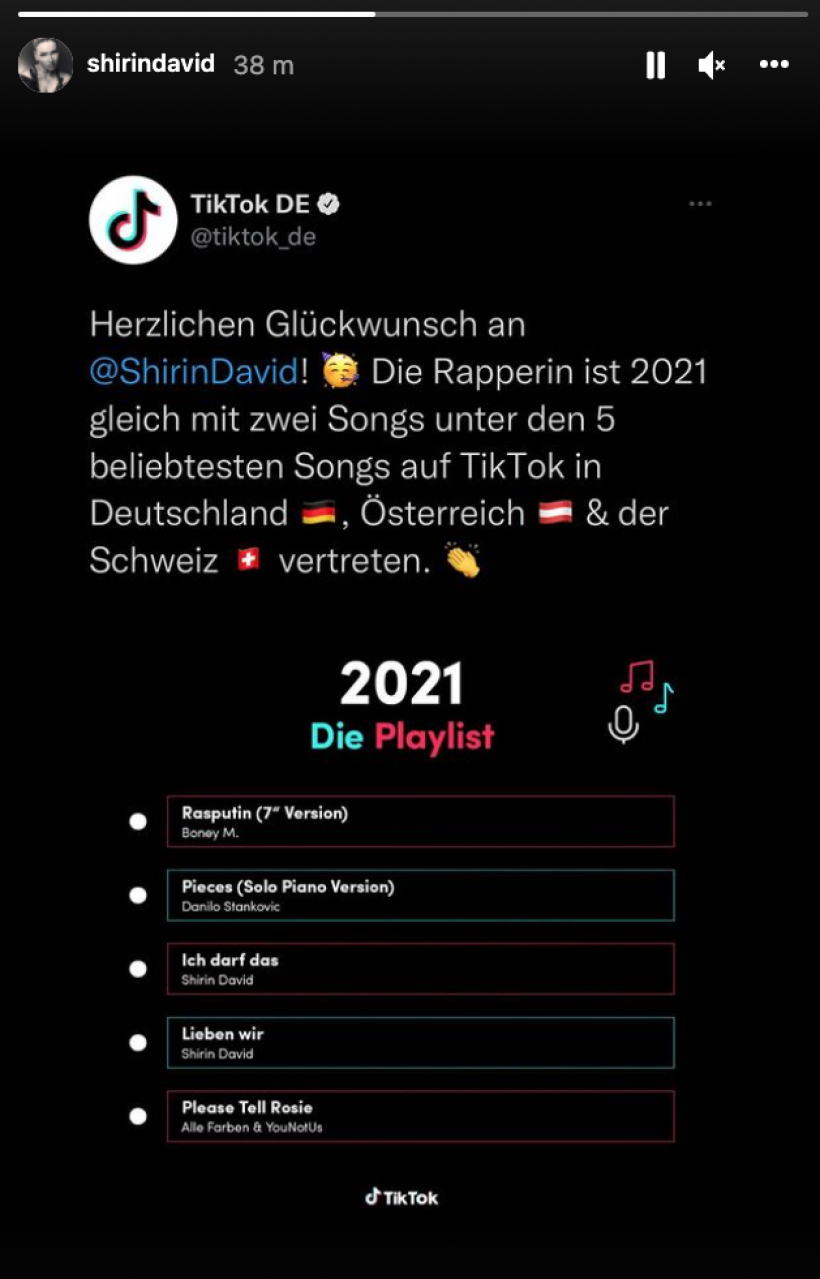 We love
The two number one singles "I May That" and "We Love" were used countless times in the background and in dance videos after their release via TikTok. The names of the pieces ensured that their tracks landed third and fourth of the trend songs of 2021 on TikTok.
David himself could not prevail against Boney M. with "Rasputin (7 Version)", who secured the top. Danilo Stankovic made it into place with his banger "Pieces (Solo Piano Version)", while fifth place went to Alle Farben & YouNotUs with "Please Tell Rosie".