In cooperation with iChoc you can now secure a limited vegan "Billie EIlish" chocolate.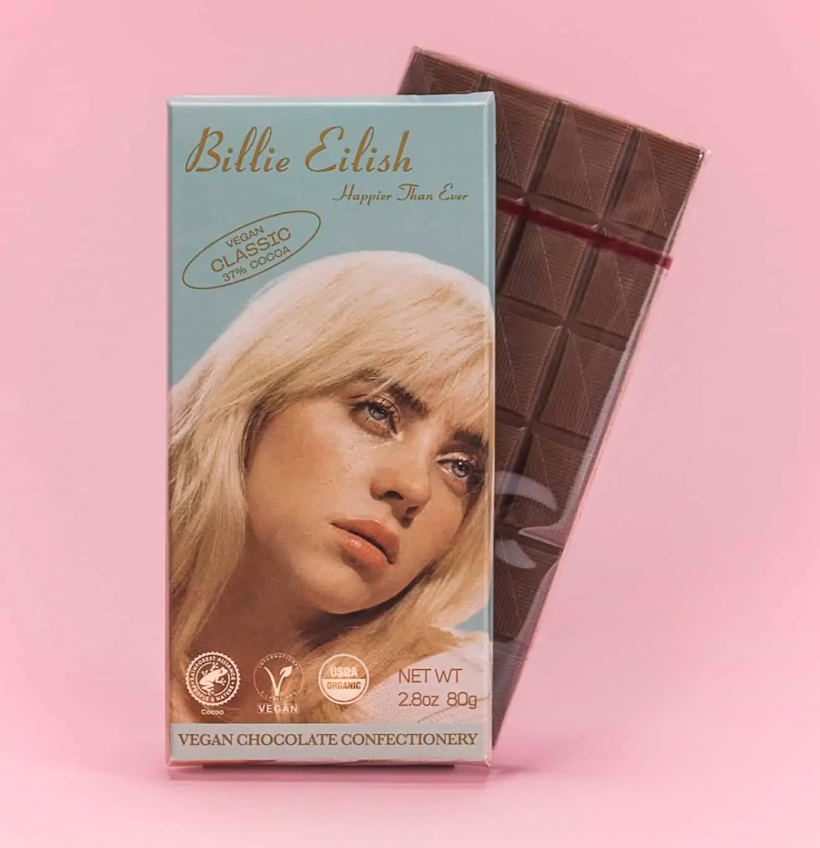 What a coincidence!
In March 2019, Billie Eilish toured Germany for the second time in her career and also presented herself in her tour bus. In addition to her bed, her wardrobe, the kitchen and Co., the US singer also had some bars of German vegan chocolate on board and held the brown gold in the camera.
"I want people to know how good vegan products can be. I love 'iChoc' for doing this to me, what a dream, "said the" Happier Than Ever "interpreter, among other things. Lo and behold The Bochum-based company contacted Eilish and suggested her a deal for her own limited edition iChoc chocolate:
Immediately out of
the vegan and existing on rice milk-based chocolate in Billies favorite flavor "Classic", which there is not currently for sale in the US, delighting CEO Andreas Meyer.
"Like us, Billie is a man of conviction. She has been vegan for years, has a great awareness of climate protection and represents a strong public opinion. As a result, she is a role model for many young people and sensitizes them to these important issues, " explained the managing director of the cooperation .
The "Billie Eilish" chocolate is already sold out in the US sensation's online shop: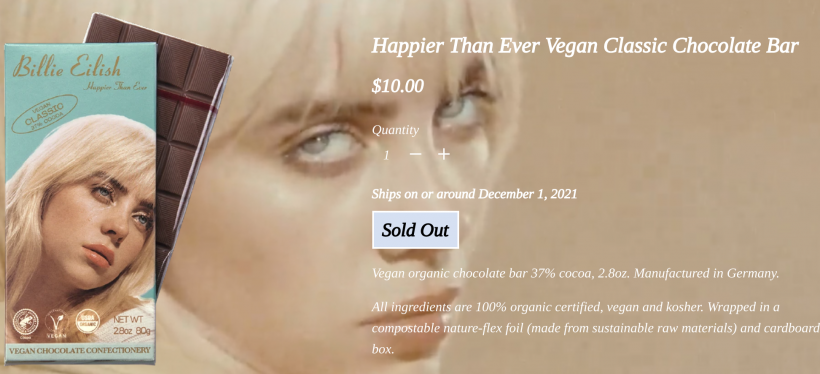 Whether and when the "Happier Than Ever" interpreter will work with iChoc again and perhaps even create her very own chocolate line has not yet been announced.