After Christina refused to say anything publicly about her colleagues and the guardianship process, Britney settled accounts with her former "The Mickey Mouse Club" colleague.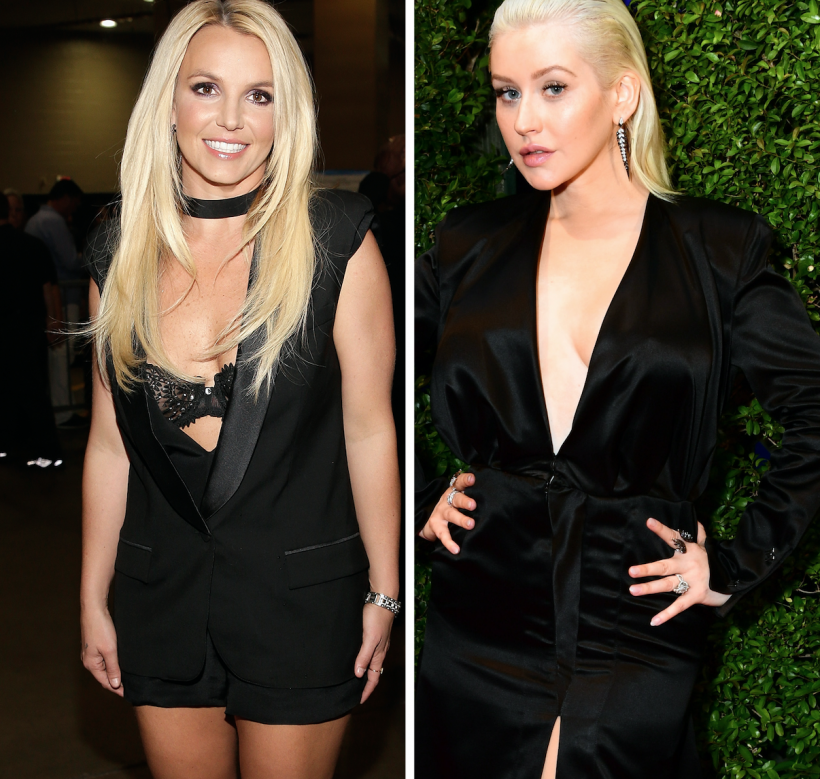 Brit calculates
After 13 long years,Britney Spears wasable to get rid of her own father as guardian and is finally free. From now on, the American singer no longer has to listen to Jamie Spears, who not only determined her whereabouts and her life, but also made sure that the famous musician cannot marry again or have children.
"This guardianship does me much more harm than good. I deserve to have a life! I've worked hard all my life. I deserve to be able to take two to three breaks a year and do what I want to do. […] I want my life back … and not be someone's slave. […] I would honestly like to be able to sue my family, they belong in jail ", Britney said during her testimony in court and settled accounts with her sister and her own mother after the end of the legal dispute .
Xtina wasn't there for her
In June 2021,her former "The Mickey Mouse Club" colleague Christina Aguilera publisheda photo with Britney and tried to strengthen her back. During the litigation, she wrote down the following words of encouragement:
"In the past few days I've thought a lot about Britney and everything she's going through. It is unacceptable that a woman or even a person who wants to control their destiny cannot live their life the way they want, "said Aguilera, who added that Britney" deserves all the happiness in the world and true love " have. 
"I'm happy for her"
But Christina Aguilera was not really at her side during the trial, as Britney now explained. Instead, she needed the US singer, who had seen with her own eyes how much she had been suppressed by her own father. But Aguilera is said to have deliberately kept silent and not given any testimony. That, at least, came to light after the singer was asked about Spears at the Latin GRAMMY Awards. Christina's press officer stepped in and told the journalist: "No, we're not talking about this tonight. I'm sorry."
Xtina herself added that she was not allowed to answer the question, went a step further and said, "But I'm happy for her."
From second 45 you can look at the reactions:
All-round blow
The video made the rounds at the end and was watched by Britney Spears herself. She did not let her mouth be banned, published the clip in her Instagram story and sent a message to Christina Aguilera.
"I love and adore everyone who has supported me, but refusing to speak when you know the truth is a lie. Being in a corrupt, abusive system for 13 years – why is it so hard for people to talk about? I'm the one who went through this, " wrote Britney, among other things, adding that she was actually important as a person.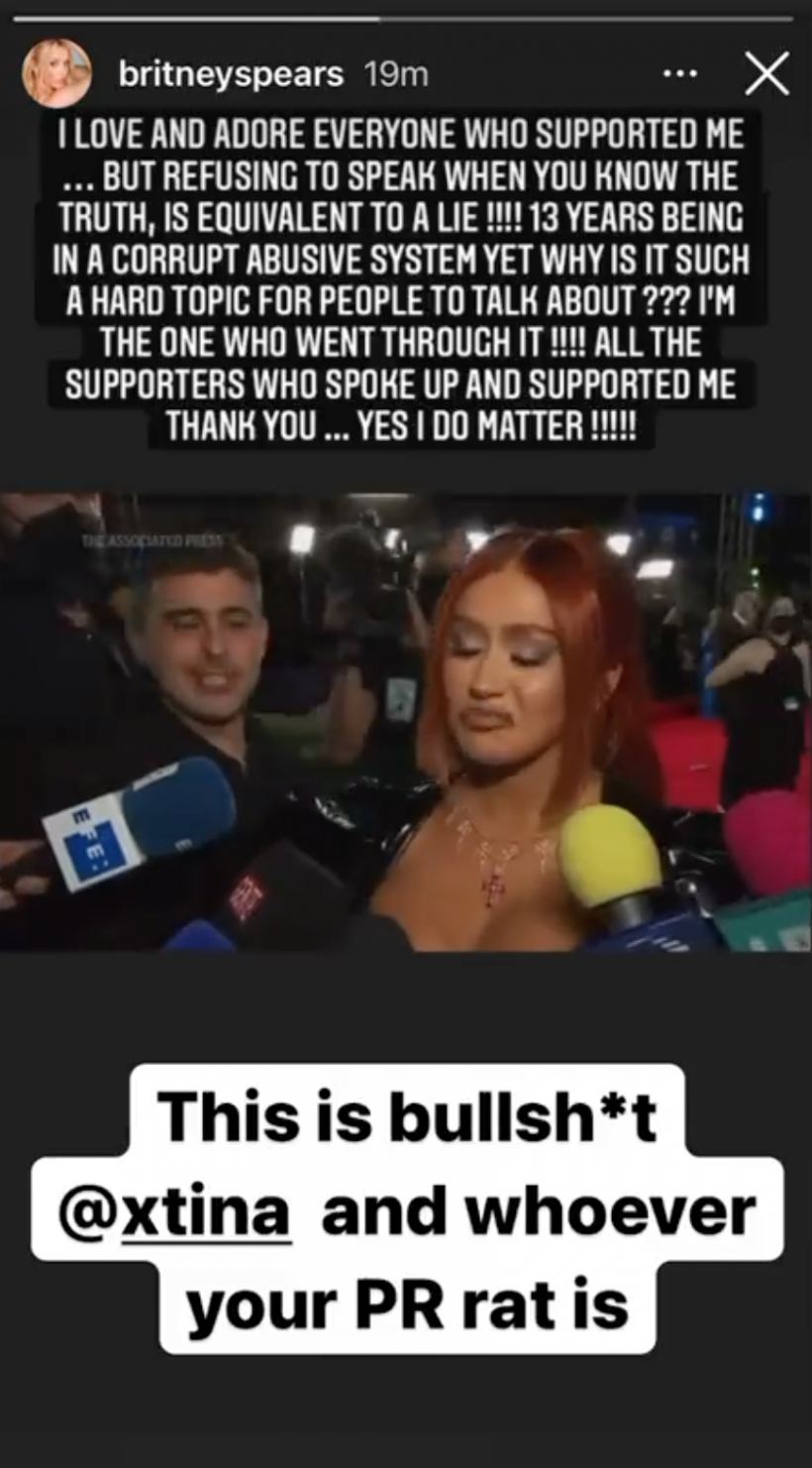 Britney also attacked her press secretary, calling him a "rat". Christina has meanwhile not spoken publicly about that statement and instead performed her songs "Samos Nada" and "Pa Mis Muchachas" live at the event.