After The Weeknd wasn't even nominated at the GRAMMYs, Drake drew a line and will boycott the awards ceremony.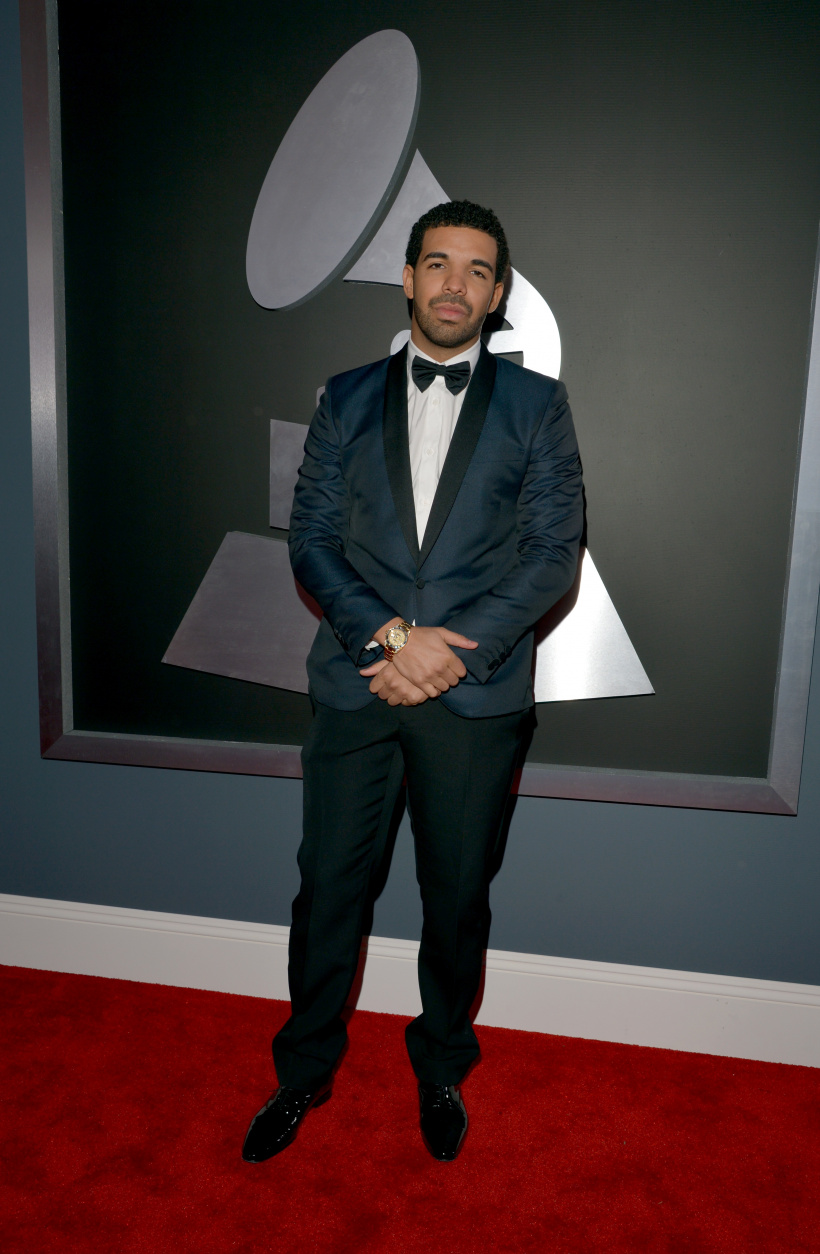 What happened? The Weeknd hasbroken all world records that have ever been setwith its single"Blinding Lights"since the drop in late 2019. The song itself was able to generate over 2.66 billion streams via Spotify alone, while the accompanying music video also generated 524 million views. But for the GRAMMYs, the most important awards ceremony in the music business to date, all the number one awards were not enough – The Weekndwas not nominated in any single category and went empty-handed in 2021.
"The GRAMMYs remain corrupt. You owe it to me, my fans, and the business. […] [We] have been planning a performance together for weeks and I wasn't even invited? In my opinion, no nominees mean no invitation, "The Weeknd wrote in November 2020 via Twitter. 
Support from Drake
After millions of fans had their backs on the Canadian, artists such as Elton John, Nicki Minaj and Drake also addressed a few words to the jury from the GRAMMYs. The latter act itself declared the following via Instagram story: "In my opinion, we should stop being shocked every year because there is a clear separation between effective music and these awards. We have to accept that what was once labeled the greatest award no longer exists and that current artists and those of the future are no longer interested in it. It is like relatives who are expected to change when they never will. […] This is a great time for someone to start something new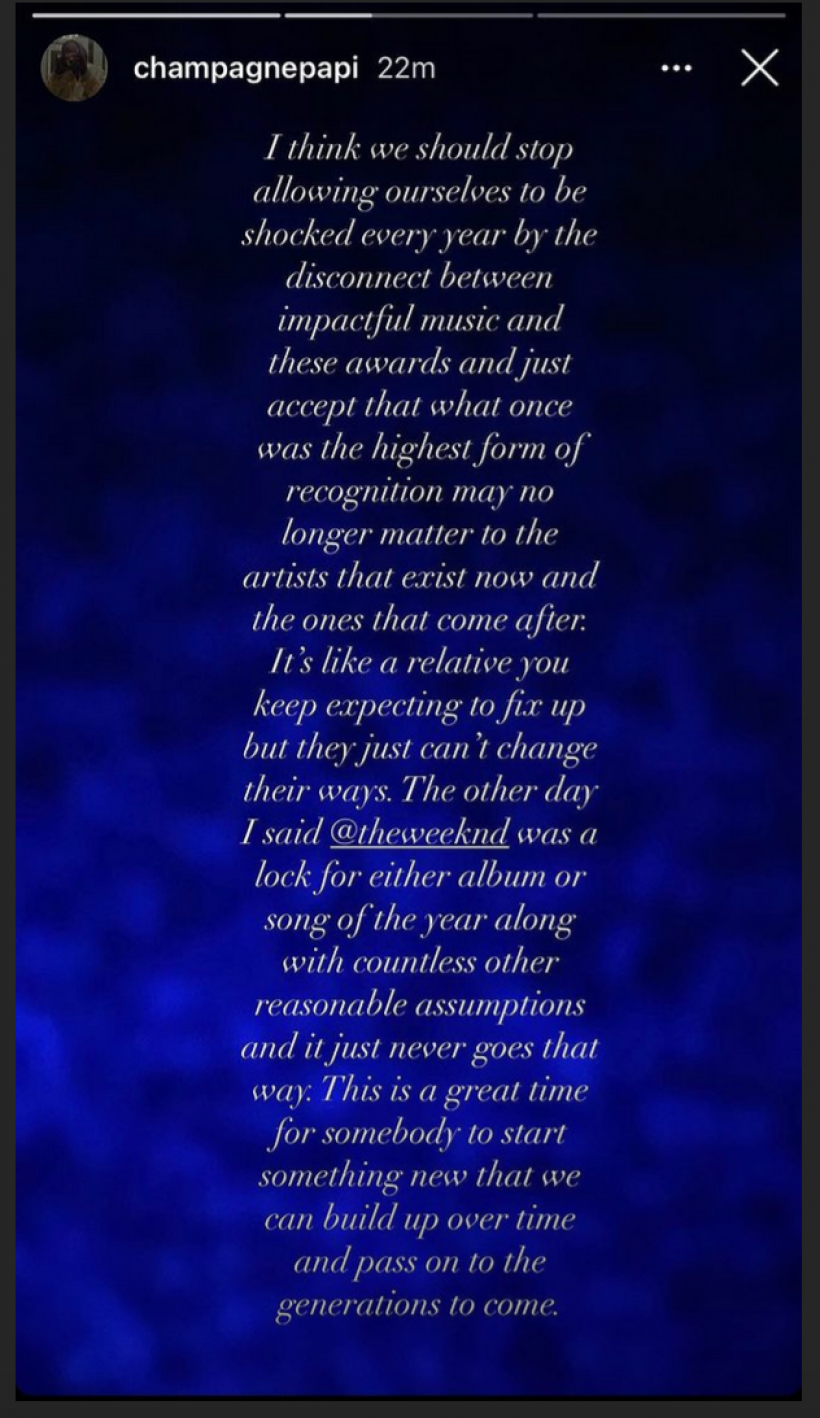 Drake boycotts GRAMMYs
One year later, Drake has not forgotten the jury's move and has now drawn a line under the event: The four-time GRAMMY winner was able to place his work "Certified Lover Boy" in the category "Best Rap Album" and his Future and Young Place Thug Collabo "Way 2 Sexy" as "Best Rap Performance". But he will not accept the nominations. Instead, according toVariety, inearly December 2021 he asked to withdraw his two entries for the GRAMMY. A precise statement is not yet available at the time of writing.
The 64th GRAMMYs will be awarded in Los Angeles on January 31, 2021. Jon Batiste will start the race as the favorite with eleven nominations. Justin Bieber, Doja Cat and HER can look forward to eight entries each.