For the first time since his big break in 2007, the Canadian-Italian singer was able to put his feet up and take full care of his family.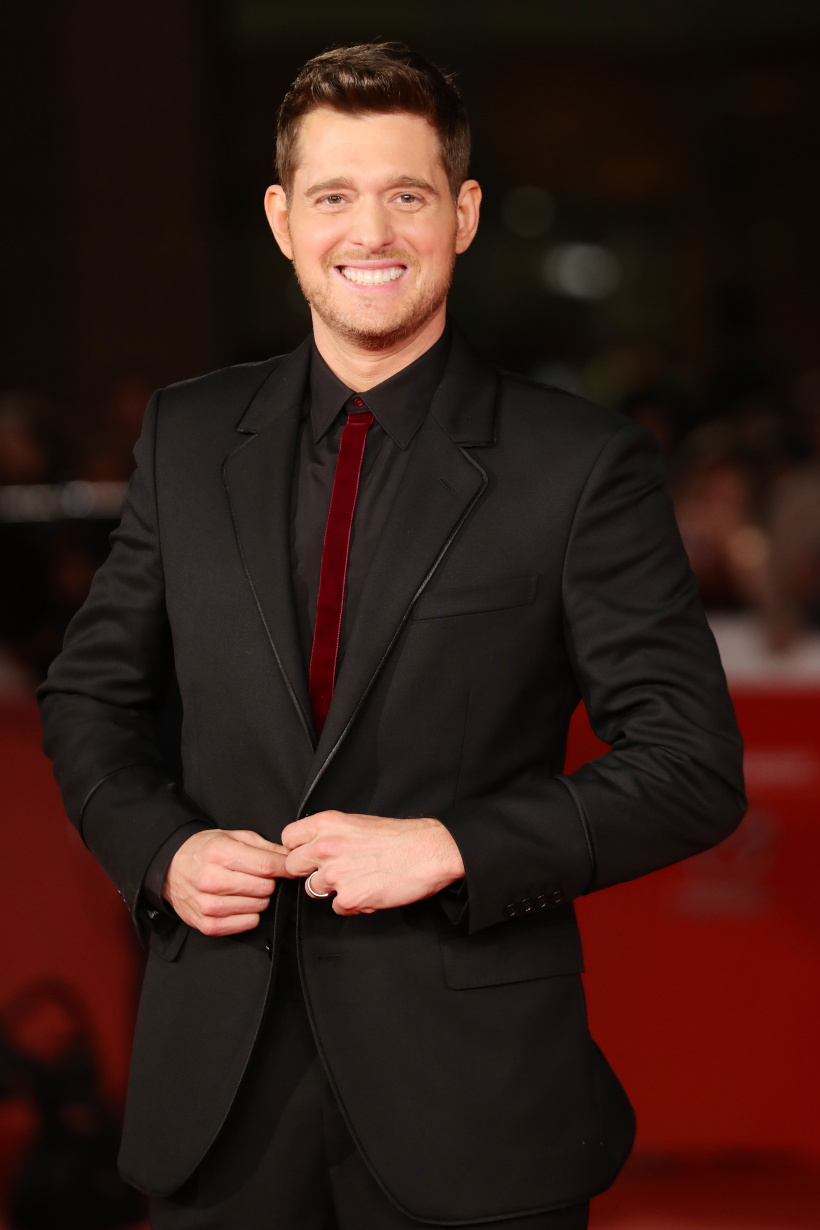 Son had cancer
AfterMichael Bublé hadperformed at a wedding for the first time in 2000, he tried to build up a second mainstay as a musician. Three years later he met multiple GRAMMY winner and producer David Foster and the rest is history:
The Canadian-Italian jazz singer released his self-proclaimed debut album, sold almost 3.5 million copies and has become an indispensable part of the global charts. Six number one albums followed since 2003, he circled the world several times and was also able to land a real hit in his private life: Michael Bublé married Luisana Lopilato in Buenos Aires in April 2011 and so far gave birth to three children with the Argentine model. But her firstborn Noah fell ill with cancer in November 2016, whereupon the singer put his career on hold . He stated, "Luisana and I will put our careers on hold so that we can devote all of our time and attention to our children.At this difficult time, we ask for your prayers and your respect for our privacy . We have a long way to go and hope that we will have the support of our family, friends and fans around the world to win the fight, God willing. "
Surviving cancer
As Michael Bublé confessed in January 2020, around three years after the cancer, his son survived chemotherapy well and is said to have been cured of liver cancer. He also fought for marriage with his wife Luisana and admitted that they had to go into therapy: "We have to go to him for a follow-up examination every three months – and every time it is frightening. […] A friend of ours works with families who go through this and he said that around 92 percent of couples in the same situation get divorced. And many of the eight percent who make it through this time have no more children afterwards. "
The best time of his life
After the coronavirus briefly brought the entire world to a standstill, the Canadian-Italian singer was able to gain something positive from the pandemic: for the first time since his big breakthrough in 2007 he was able to put his feet up and turn around completely take care of his family. At least that's what Bublé confessed to BILD and said: "As a father, I had the best time of my life. I was finally able to watch my daughter get older and discover something new every day. […] I am emotionally torn as I know that many people have lost loved ones or died themselves. "
But Bublé was also able to express himself creatively and added that he worked out "the best songs he has ever written" during the Corona crisis and that fans can already prepare for "the best musician of his career".