In the last few days, his fans have heard various outbursts of emotions from the musician and have been able to take part in his private life.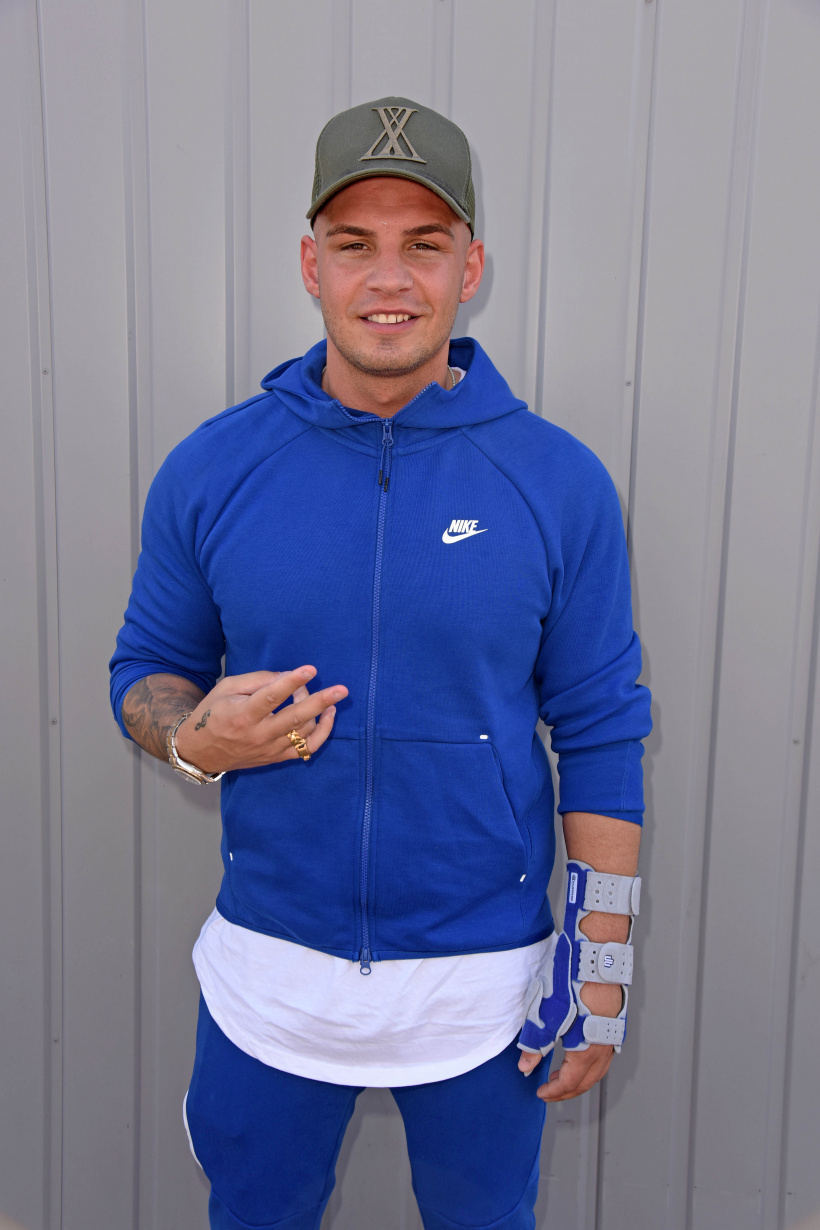 Shoot against DSDS jury
Pietro Lombardiwon the eighth season of Deutschland sucht den Superstar in 2011 and left the casting show as the winner. Seven years later he was invited by Dieter Bohlen to be part of the jury and accepted the offer with thanks. In keeping with this, he sat behind the desk for two seasons and was successful as a juror and mentor. But Lombardi was apparently not really happy when he was dismissed from his position.
"In addition to Dieter Bohlen, there will be a completely new jury. We will announce the jurors in the next few days, " said an RTL press spokeswoman in August 2020 in Cologne .
The 2011 DSDS winner spoke to his fans via Instagram and confessed that the show was "not a job, but life" for him and that he was disappointed with the decision. "Maybe next year DSDS and RTL will say: 'We miss that smile'," Lombardi added  at the time. But a call has not yet come.
"My dream is to someday make 'DSDS' what it used to be with Dieter Bohlen. Currently with the new jury – even if everything are great people – it can never be, "said Pietro instead in a question-and-answer session at the beginning of December 2021. He also added that he had rejected formats such as "Let's Dance" and "The Masked Singer" . With Dieter Bohlen he would still want to make a comeback on TV at Deutschland sucht den Superstar.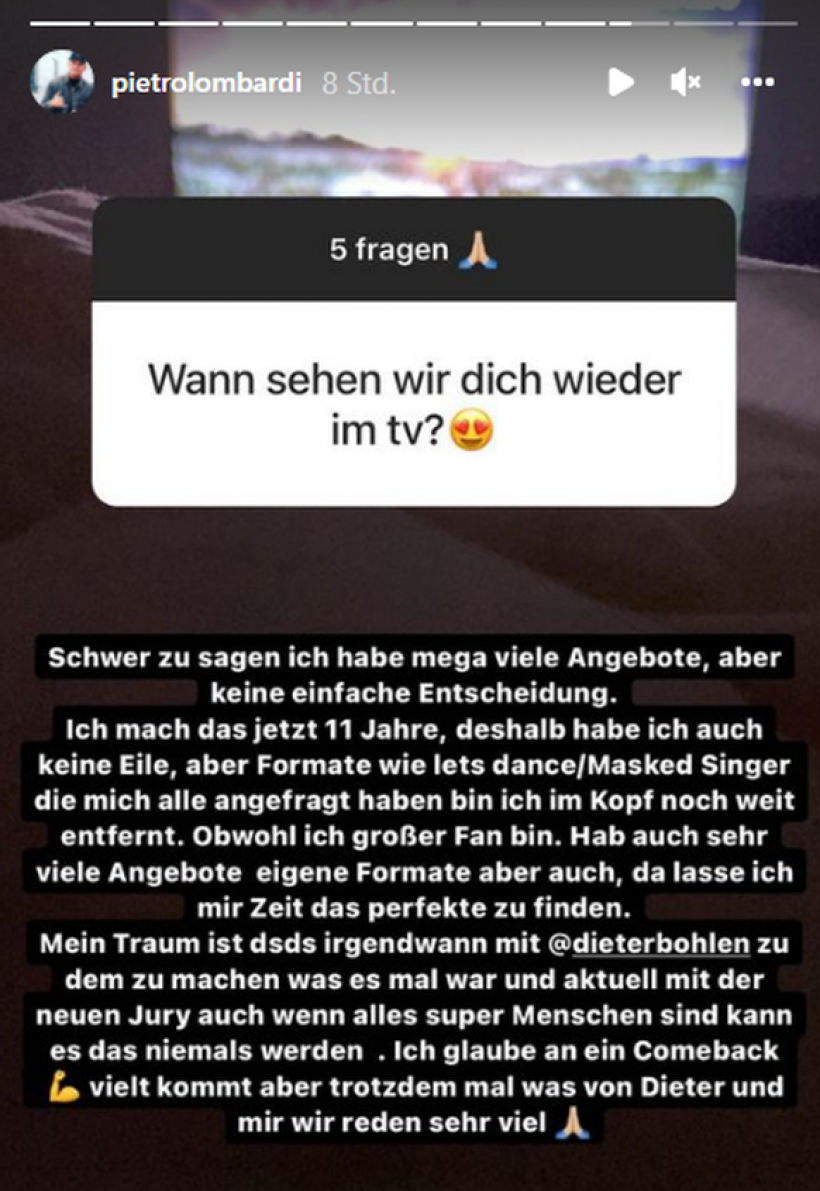 Congratulates Sarah on the birth
While his fans noticed a somewhat thoughtful Pietro Lombardi during the question-and-answer session, the tide quickly turned: Ex-wife Sarah Engels gave birth to her second child and the singer was allowed to the new mother and her little one Visiting Solea Liana already in the hospital. Appropriately, he said: "Oh my god … and such a sweetie, I wish you all the best, your Uncle Pie."
In the further course Pietro added that Solea Liana would "look so cheeky" and that he had wished for his ex Sarah and her husband Julian that the little one would be healthy. "I wished so much because I know what you went through when you first gave birth to our naughty badger. You are a great family and if the little one doesn't want cucumbers for breakfast but chips, I'll be there. "