The Queen frontman died in London on November 24, 1991 of pneumonia caused by the immunodeficiency disease AIDS  .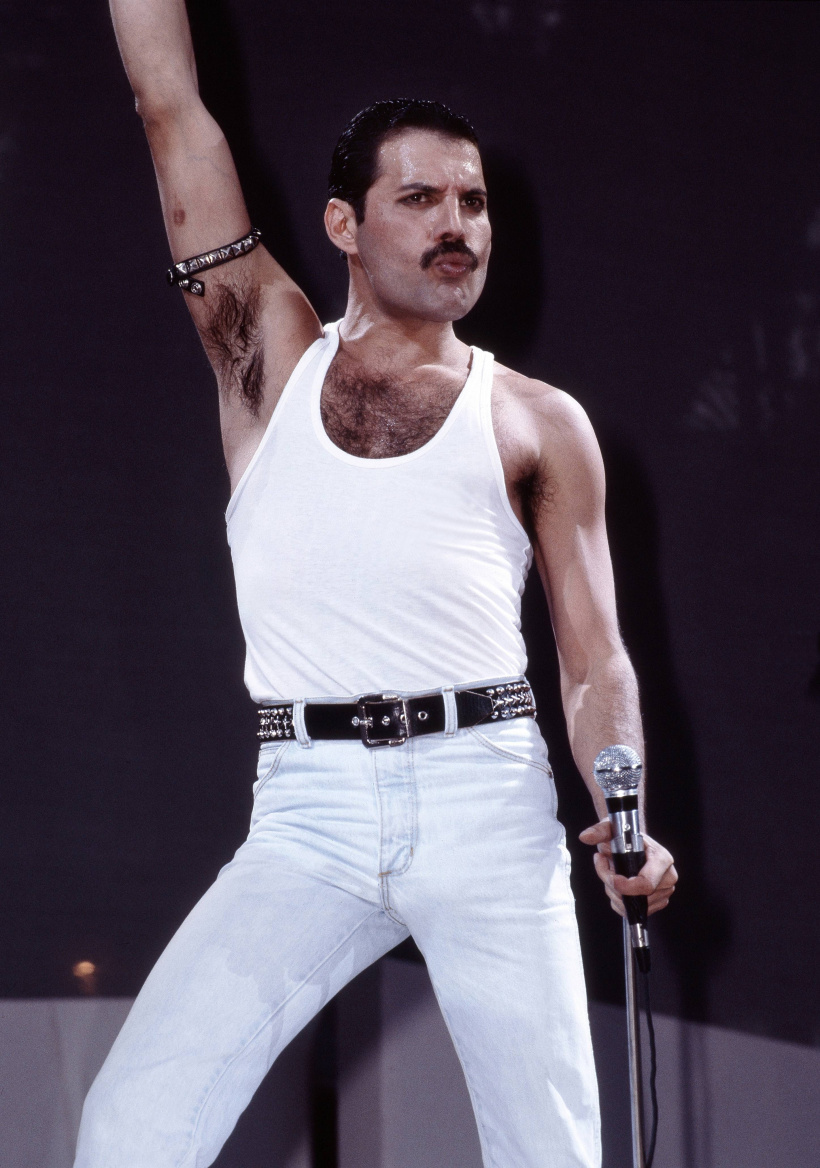 RIP Freddie
"We Will Rock You", "Radio Ga Ga" and "Another One Bites The Dust" – all these songs became world famous thanks to Freddie Mercury and his boys from Queen and are still among the most important tracks of the British rock band. In 1970 the front man, Brian May, Roger Taylor and John Deacon joined forces, were able to sell over 200 million albums worldwide and mutated into one of the world's most commercially successful bands of all time.
Queen played over 700 concerts in 16 years before AIDS-infected Freddie Mercury retired from the limelight in 1986 at the height of his career. On November 24, 1991, five years later, the four-octave voice died of complications from pneumonia in London.
"The British rock star Freddie Mercury died of the effects of the immune deficiency disease AIDS. As his spokesman announced early on Monday, the immediate cause of death of the 45-year-old lead singer of the group Queen was pneumonia. Mercury had only announced the day before that he had AIDS, "the DPA told the entire German press department one day after Mercury's death.
No end in sight
Although Mercury has been dead for 30 years, the myth lives on: Adam Lambert took over the part of the deceased front man at various Queen concerts, while Rami Malek was in front of the camera for the biographical film "Bohemian Rhapsody" and for his Mercury performance had been awarded an Oscar.
And there will also be more concerts in 2022: Queen will play ten concerts with Canvas-Mercury and Adam Lambert alone in the London o2 arena before they will perform their most successful tracks in front of sold-out houses in Germany in Berlin, Cologne and Munich .