Bora became a victim of domestic violence more than ten years ago and released her song "Fighter" on the International Day against Violence against Women.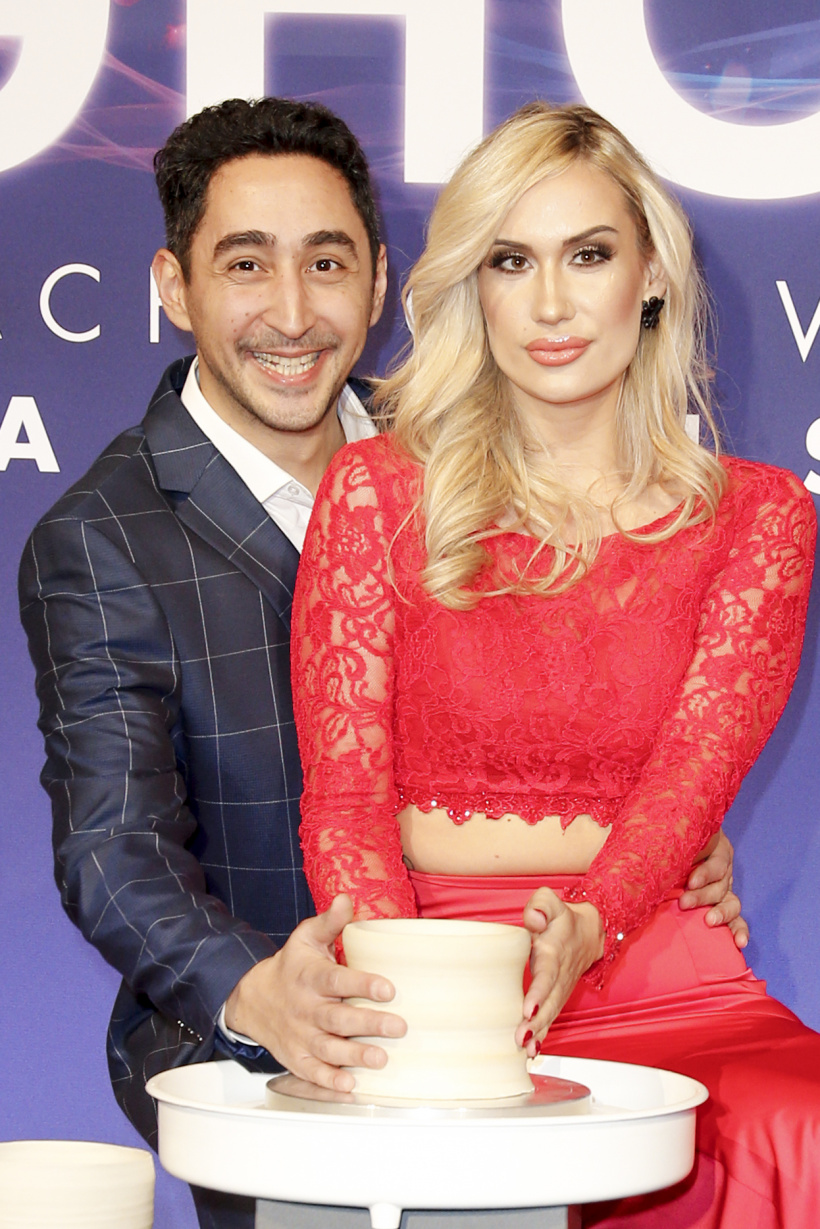 Wedding and son
"I am really overjoyed. She is my rock and builds me up again and again. I sometimes have the feeling that she is the only normal thing in my rapper life and I need that, "Eko Fresh told BILD in January 2016 and took his long-term friend Sarah as his wife. "I was super nervous, but I tried not to drive myself crazy on our big day. So everything went so perfectly, "added the rapper, before model, singer and wife Sarah Bora gave birth to their son Elijah that same year.
"For this little person, I'm going through fire. Thank God for giving it to me, "wrote the musician on Instagram in March 2018, among other things, and has always covered his child's face ever since:
Breaks her silence
While Eko Fresh is still boosting his career and releasing one track after another, Sarah Bora has also dared to become a musician. On Wednesday, November 24th, 2021, for example, she released her single and the matching music video for "Kämpin". But the song was not created out of joke and frenzy, but should give women a voice.
Bora herself was a victim of domestic violence before she met and fell in love with Eko Fresh. On the International Day against Violence against Women, she dared to come out and broke her silence for the first time. When shooting the music video, which shows various violent crimes, she told "EXPRESS": "There is a part of my story in every situation. […] I'm relatively open about the fact that this happened to me once. But after shooting the violent scenes on the second day of shooting, I had to catch myself briefly in the evening. But regardless of my story, it's awesome to play that. […] It wasn't easy, but it was worth showing what happens behind closed doors. […] We know that these things exist. But it is often pushed under the covers. When we see it, we become more aware of it. We wanted to show the truth. That,
Love for Eko Fresh
While Sarah Bora herself had been the victim of violent crimes during a relationship in the past, she had not given up hope for the very best love. The singer added, "Eko was my next long relationship. In the beginning I had to get used to the fact that he was so nice. […] It was difficult for me to understand that he loves me and still gives me a lot of freedom. Before that I had to have everything approved and then I was given freedom – but that's actually normal. "
Finally, the wife of Eko Fresh turned to all women again with advice and confessed: "Don't be afraid to talk about it. The worst thing is to be silent – then you cannot be helped. There are many contact points, such as the helpline, the white ring or smaller clubs. "