As the rapper confessed, he only took on the role in "Midnight in the Switchgrass" to meet Megan.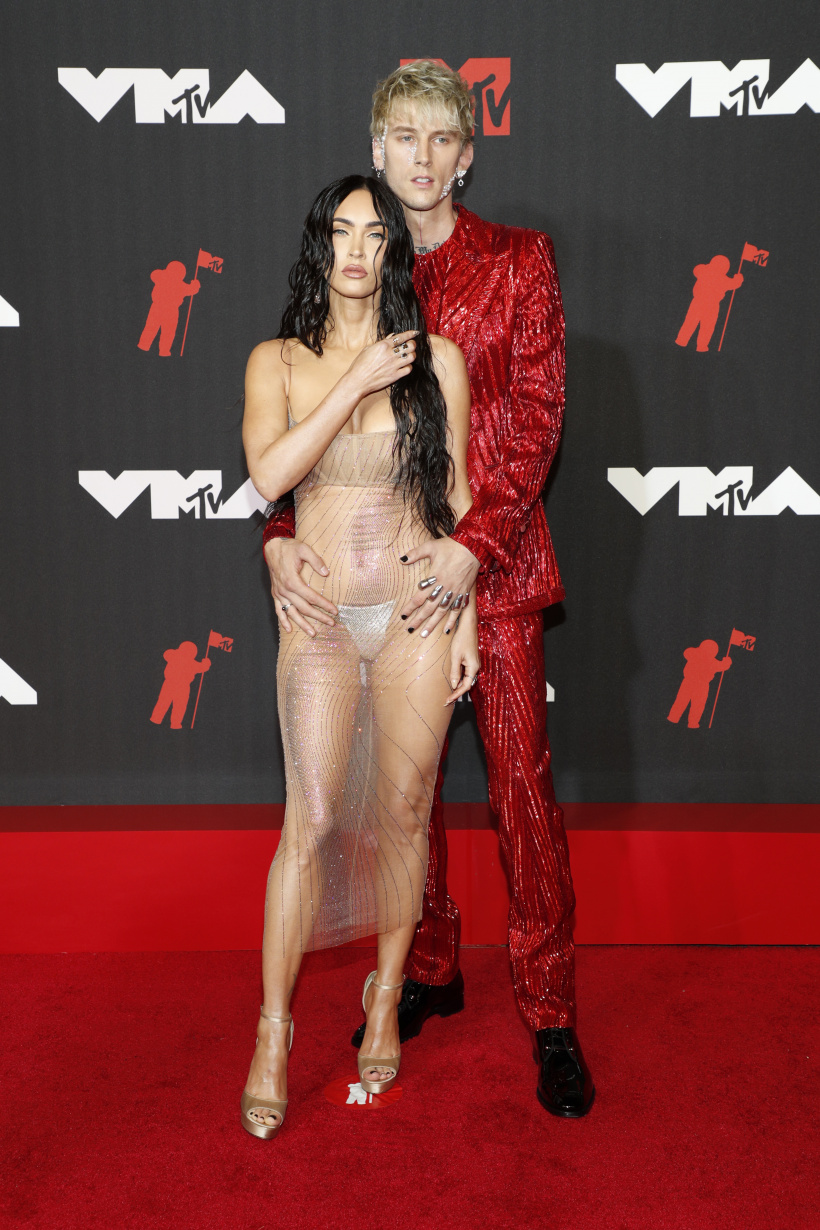 First the poster …
Back in 2008, Machine Gun Kelly was so enraptured by a brunette actress that he hung a poster of her in his bedroom. The XL picture showed none other than Megan Fox, who at the time was in a relationship with "Transformers" co-star Shia LaBeouf. Shortly thereafter, she met Brian Austin Green and married the actor. Ten years and three children later, the divorce was sealed again.
Machine Gun Kelly is said to have never let the G-Poster out of sight in all these years … 
Plan worked
After Megan Fox divorced her ex-husband, Machine Gun Kelly came up with a plan. As he admitted to Drew Barrymore, he only accepted the role in the movie "Midnight in the Switchgrass" to meet his dream woman.
"I stopped in front of my trailer, my gut feeling is always right and I'm grateful for that. For some reason, I knew she was going to take me out to lunch. Then suddenly someone came by and said, 'Megan wants to know if you want to have lunch in her trailer.' And I was like, 'Oh my god, I'm so surprised. Yes absolutely.' I had already packed my bag and went in. She asked me, 'How are you feeling?' And I replied to her: 'I am lost.' And she said: 'Let's go look for you.' […] She killed me. She was Cupid, "explained Machine Gun Kelly, embracing himself at the same time.
From minute 4:20 you can listen to the whole story again: