The "Merry Christmas" singer chatted about his sweet father-daughter ritual and the love of music.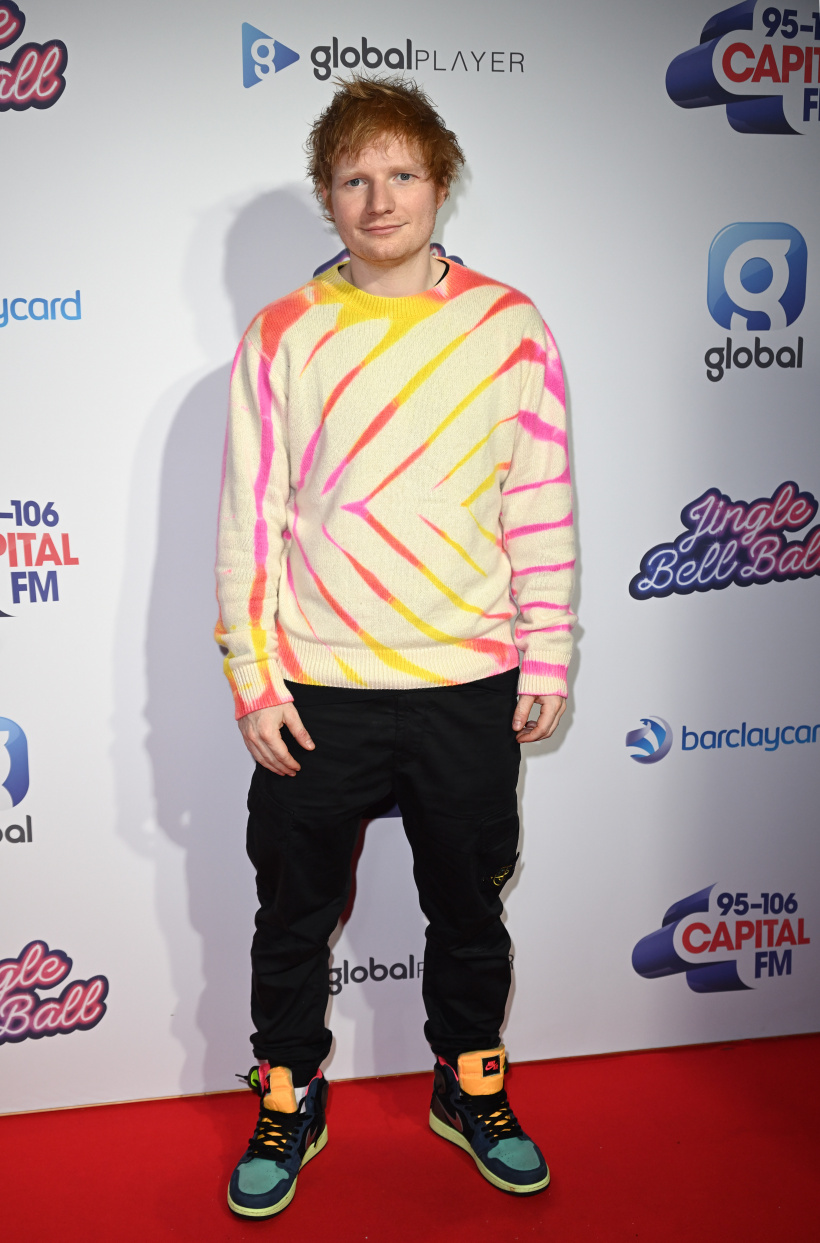 Daughter Born
"Just a quick message from me as I have some personal news that I wanted to share with you all … Last week, Cherry gave birth to our wonderful and healthy daughter – Lyra Antarctica Seaborn, with the help of a great team of midwives Sheeran. We are totally in love with her, "wrote Ed Sheeran on September 1st, 2020 via Instagram. "Both mom and baby are doing great and we're on cloud nine here. We hope that at this point you can respect our privacy. Lots of love and I'll see you all again when it's time to come back, Ed. "
Meanwhile, there is no photo with and from Lyra, instead Ed Sheeran confessed to NME that his daughter is not a fan of his singing . "Now I am singing my new songs to my daughter and she is not thrilled. She just cries. […] No, I have something that she likes. She likes the track 'Shape of You'. Still, she doesn't like anything that is even slightly louder, "said the superstar.
Sweet ritual
While Ed Sheeran is at home in Suffolk with wife Cherry and daughter Lyra, he created a little morning ritual. Accordingly, he should take the time to have breakfast together and play a record each time so that he can pass on his love of music.
"My daughter and I have our vinyl breakfast every day. During the lockdown, I listened to a huge number of records again. […] I basically got up with her in the morning, I made her breakfast and then we sat down and ate together and listened to a record. And Black Sabbath's 'Paranoid' is her favorite. She just loves this album, "Sheeran said while speaking to buddy Sir Elton John during his Rocket Hour show on Apple Music 1.
Joint collaboration
with the latter British superstar, Sheeran released his own Christmas hit "Merry Christmas" in early December 2021 and made it to the top of the charts in Great Britain a week later.
To match the audio file, Ed and Elton had also released a music video that had meanwhile been viewed over 23.5 million times. Click here for the official "Merry Christmas" visualization: